Within the build allowances area, you can view and manage your current usage for your build pipelines in your DeployHQ account.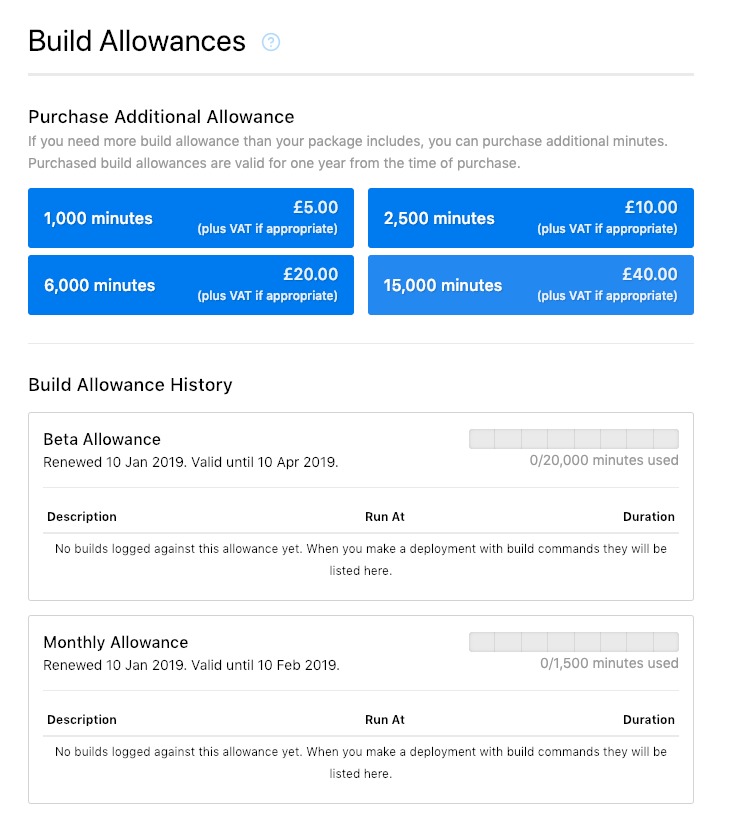 Additional minutes can be purchased at the top, and your current usage can be seen below within the history.
All packages have inclusive build minutes, which are valid for the length of the month. Warnings are also sent to administrators if the account gets close to the current monthly allowance, with emails sent at 80% and 90% usage respectively.