Slack notifications allow you to send notifications of deployments directly into a Slack room. For more information about Slack, visit their website.
To set up a new notification, click the Notifications link on the left hand side of your project, then the New Notification button to get started.
Enter your account name (your Slack domain) and the token (the last part of the webhook url) you've just generated, any customisation to the message format using variables found via the these variables link on the page, then finally the (default) option to display the message as rich text.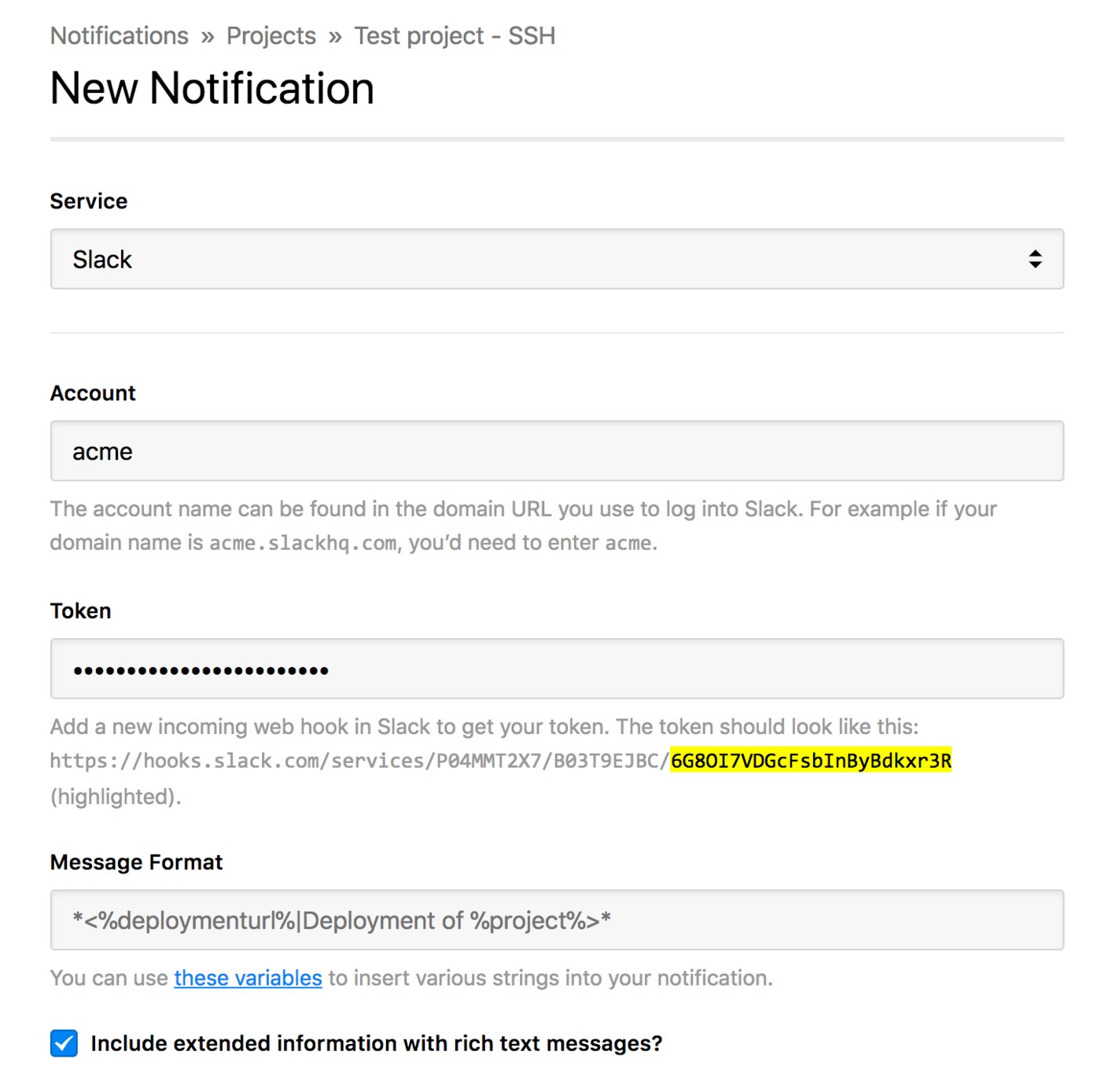 Choose when to send notifications, and choose any servers you wish to send notifications for, or keep the Send notification when any server or group deployed? option checked if you want to notify on all servers.
Finally, click Create Notification to finish.
Generating a Slack webhook token
To generate a Slack token, login to your Slack admin area, then head to the app directory and search for incoming webhooks: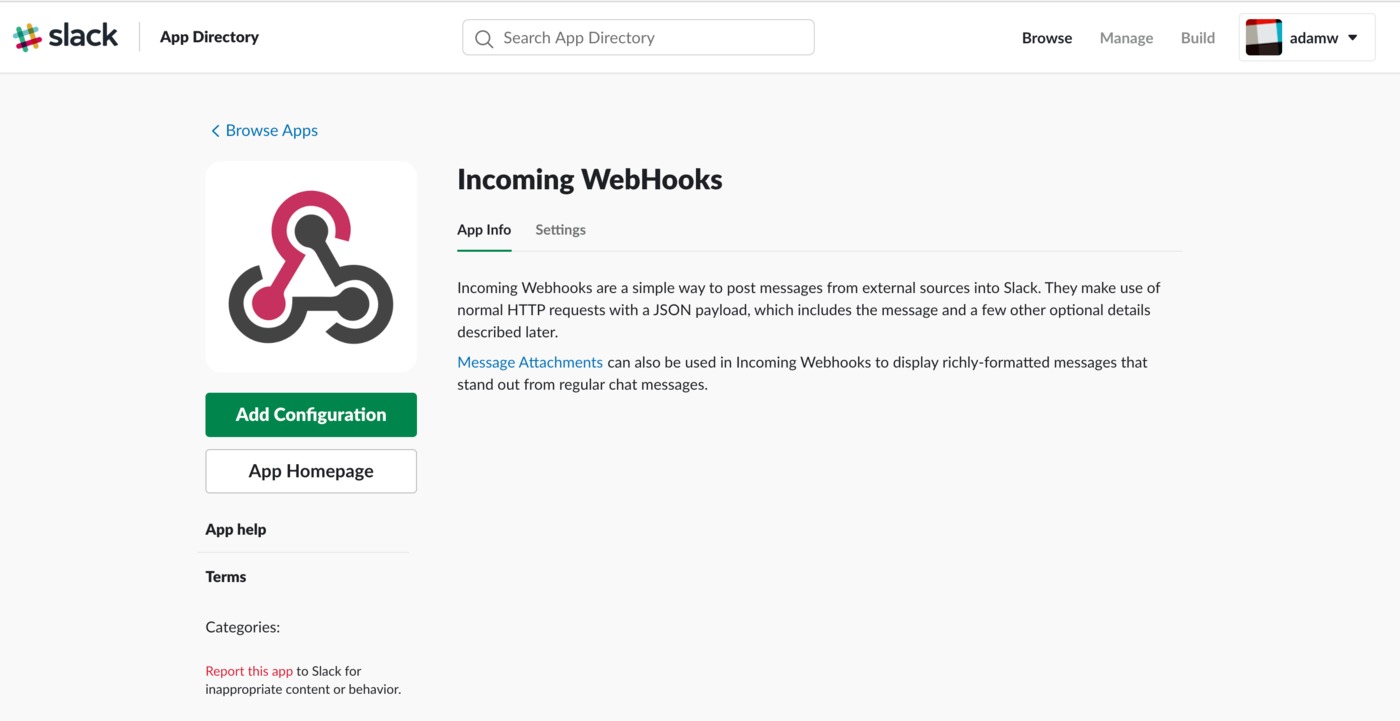 Next, click Add Configuration on the left hand side: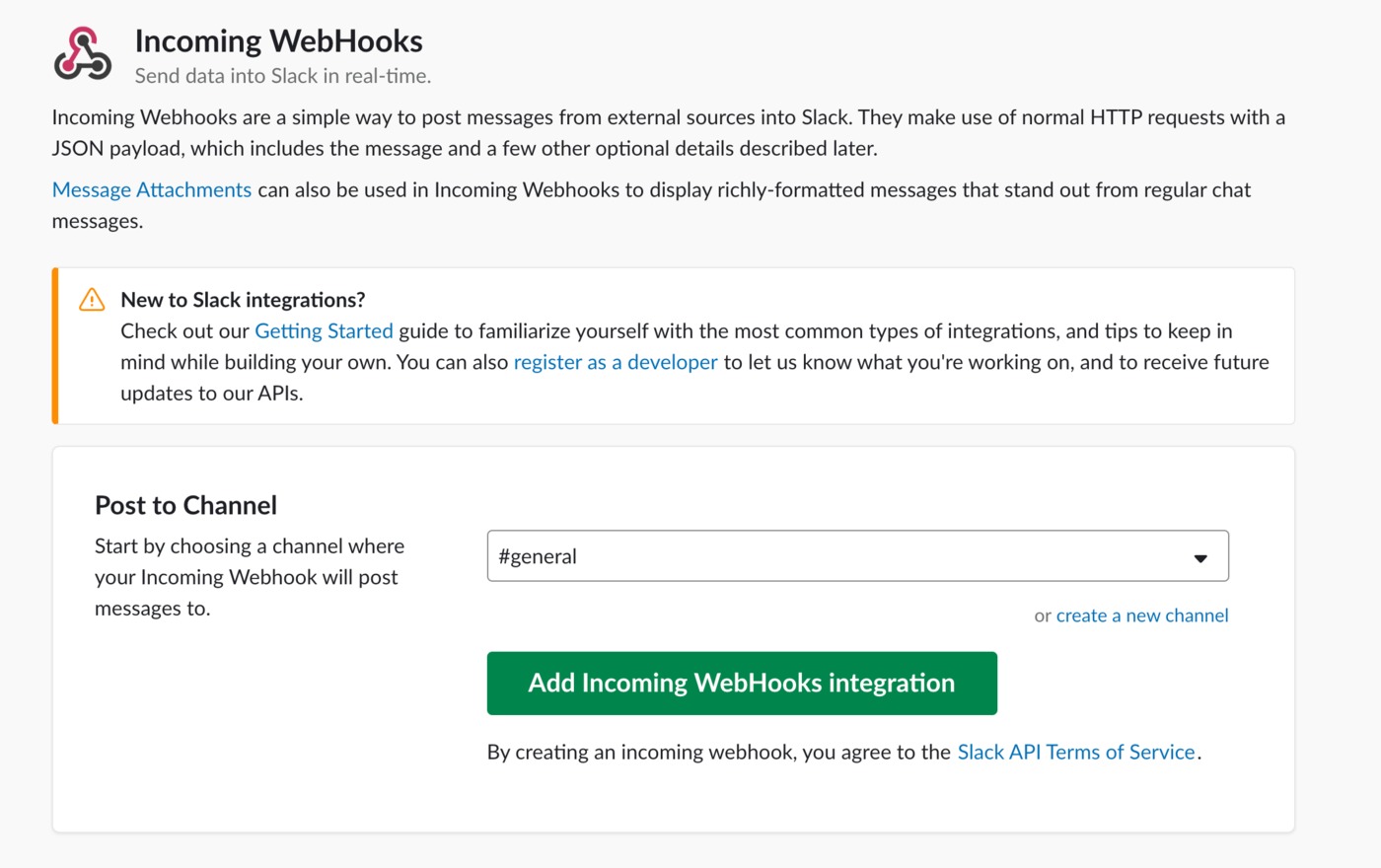 Then select a channel in your Slack account to post messages to, then click Add Incoming Webhooks Integration to finish.
Finally, you'll be presented with an incoming webhook URL, just copy the final part of the URL (the token) and add it to your notification configuration in DeployHQ.