Configuring an Amazon S3 Bucket
Enter your Bucket name, then the Access ID and secret key.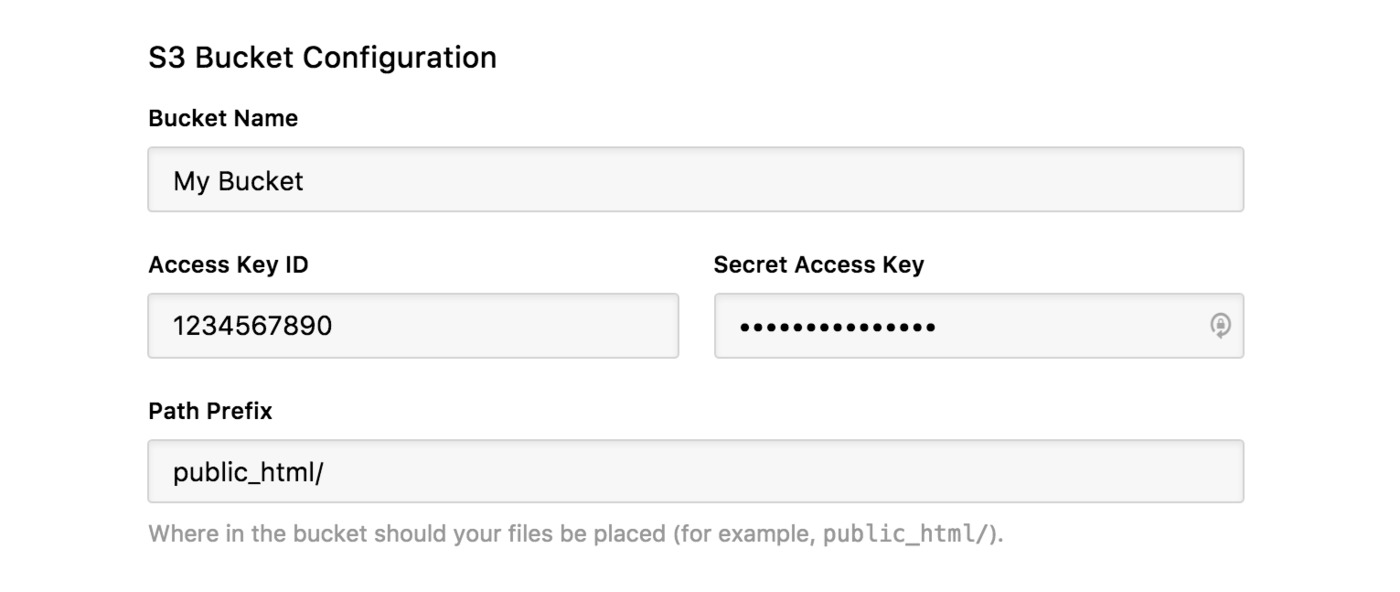 Finally, if you want to upload your files to a different folder from your Bucket's root directory, enter the directory in the Path Prefix.
S3 Request Headers
Within the S3 Request Headers section, you can configure specific metadata to send along with files matching a given pattern.
You may, for example, wish to send a Cache-Control header for all files, or a Content-Disposition header for all files of a certain type or even in a certain directory, to force them to be downloaded rather than rendered inline in the end-user's browser.
Add as many files as you like within this section, starting with the Header Key and Header Value, followed by a pattern.