Configuring an Amazon S3 Bucket
Enter your Bucket name, then the Access ID and secret key.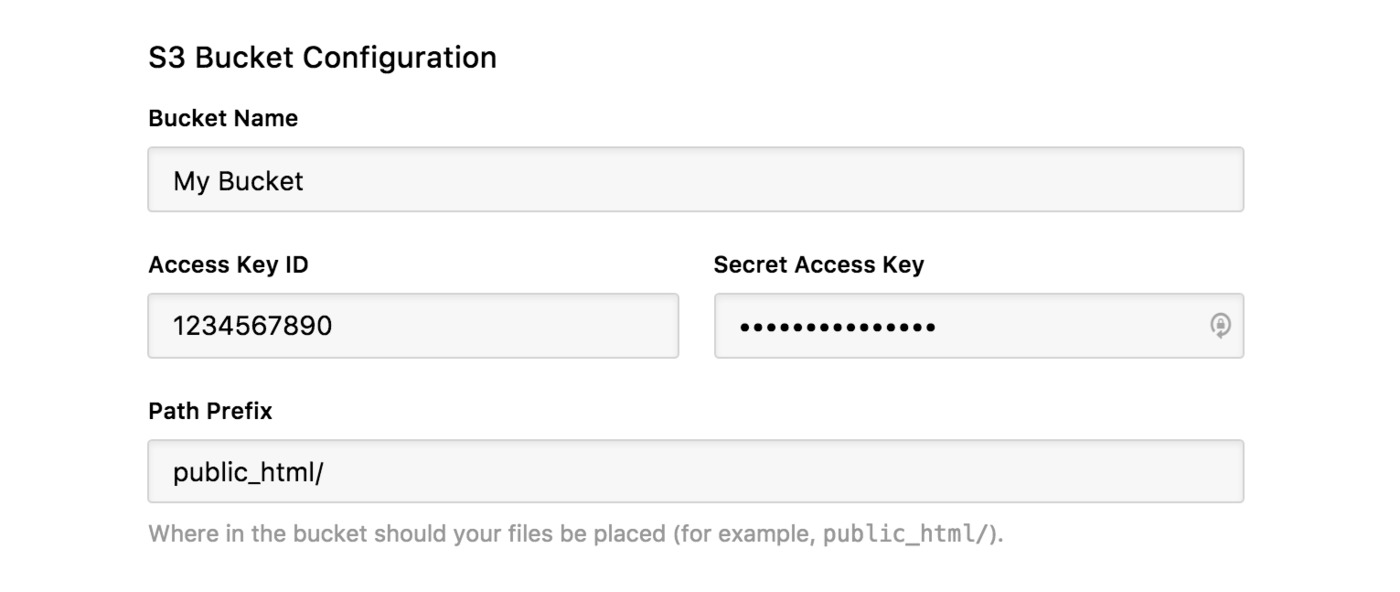 Finally, if you want to upload your files to a different folder from your Bucket's root directory, enter the directory in the Path Prefix.
If you're having trouble adding your bucket, we recommend checking our troubleshooting guide for setting a minimum policy to allow connections from DeployHQ.