Adding a Codebase repository
When you first create your project, choose Codebase under the Where is your repository hosted? area. You'll then need to login to Codebase if you haven't already done so, and you'll be prompted to Allow Access via our SSO service aTech Identity: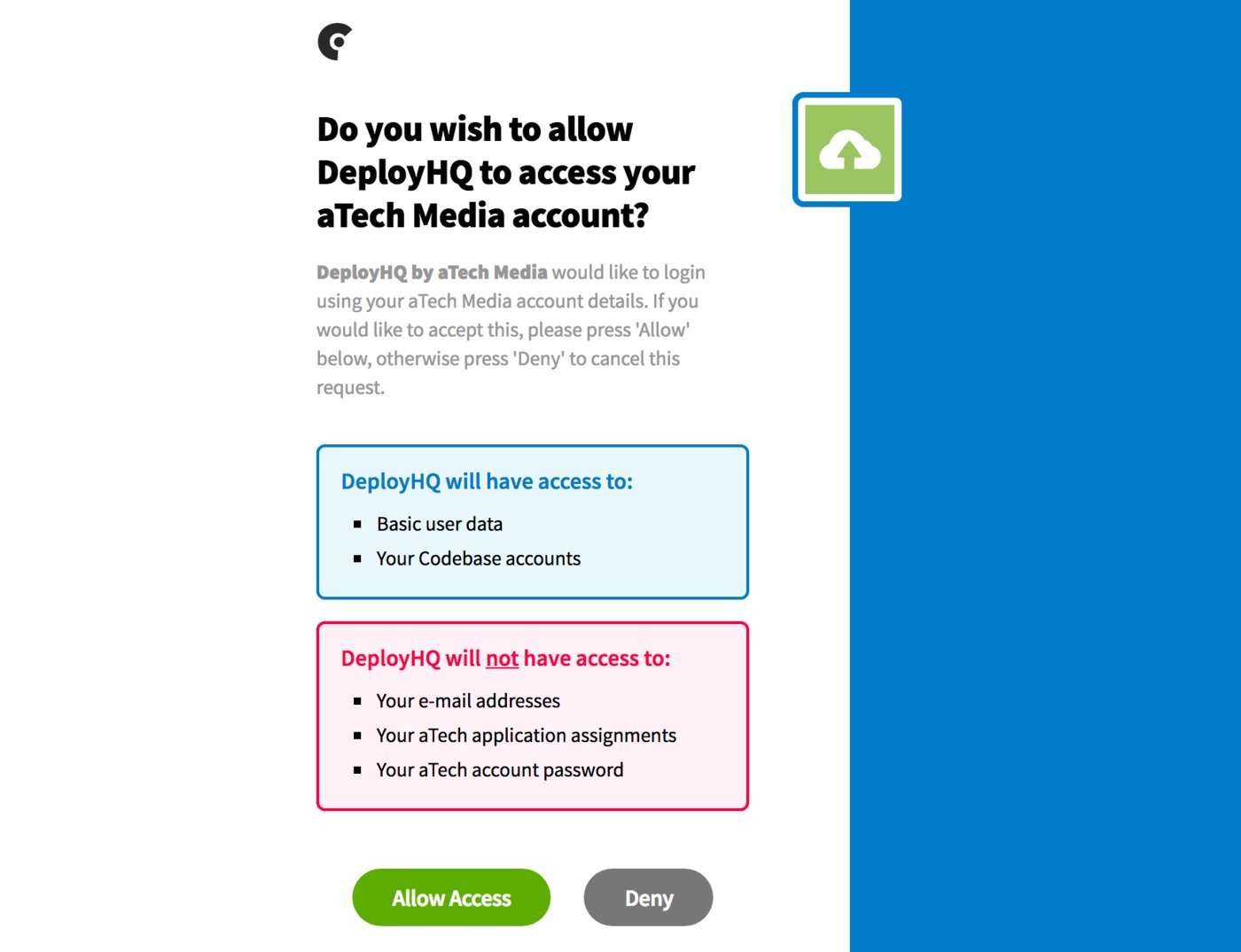 Next a list of projects will be pulled from your Codebase account, from which you can choose the repository you want to add to the project. Once you have selected your repository, DeployHQ will do the rest.