Adding a GitHub repository
When you first create your project, choose GitHub under the Where is your repository hosted? area. Then you will be taken to GitHub's website, where you can login and authorise access: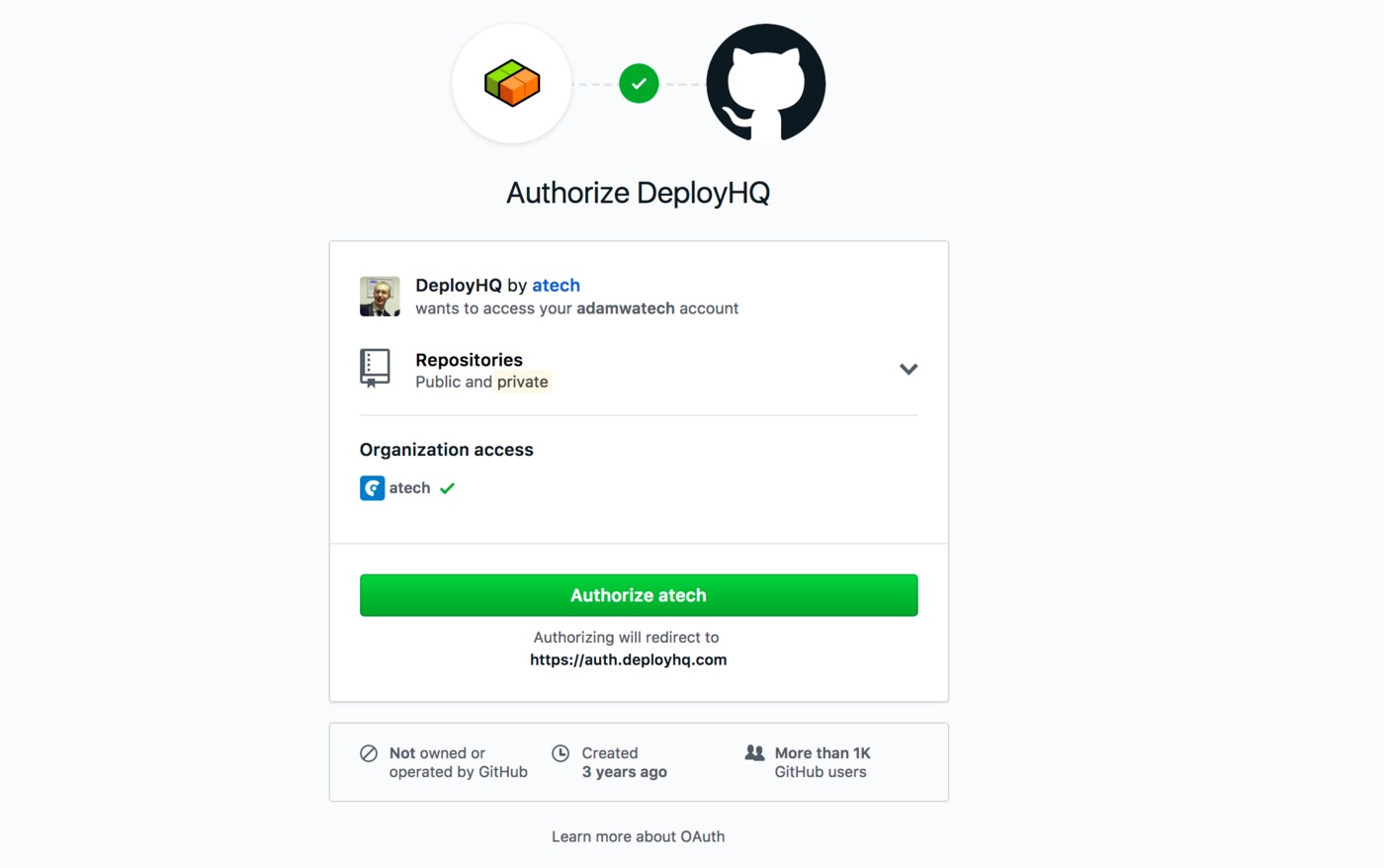 Once you click Authorize atech, a list of your GitHub repositories will appear in DeployHQ. Just select the repository you want to add, and DeployHQ will do the rest.
Due to some recent changes within GitHub's security, you may find you cannot view your repositories when trying to connect from Deploy. This is because GitHub have now introduced access restriction to third party apps for private repositories, which is set to enabled by default. More information on this can be found in GitHub's documentation.